Tesha group is a pioneer in the production of wood veneer and has many manufacturing and processing facilities across the globe. From sustainably sourced wood to delivering timely shipments to our valued customers, we are known for our customer support and service. Reduced lead times and competitively priced wood veneers are our USPs. Watch this video to see the automated manufacturing process of Rotary Peeled Baltic Birch Veneer in our Mills.
Flexible Wood veneer strips are paper-thin slices of wood that are glued with adhesive onto a core to make panels that are weatherproof, moisture resistant, and waterproof. These sheets/strips seal the strong core that will typically be furniture-grade MDF or substrate material.  They have various applications like making furniture, doors, tabletops, cabinets, floors, walls, etc.
The face and back veneers are typically of different grades as those that are used for the core. Since veneer is made from real wood, they can be sanded along the grain, are easy to paint and stain and are good to machine upon. The wood veneer texture depends upon the log or the wood species. It comes in varying thickness ranging from 0.3 mm to 3.0 mm. Tesha group provides special thickness on request.
To inquire for purchase or request for the price of wood veneer, contact us here!
There are many solid wood veneer options available from exotic ones to the most preferred ones. We are global suppliers of different types of Veneers like:
Baltic Birch Veneer is our best seller. We specialize in the production of Rotary Peeled Baltic Birch Veneer sheets using the highest quality logs. We are fully backward integrated with our advanced logging equipment and have a long-term lease on the forest land in the best birch-growing region in the Baltic. We have multiple production facilities in the Baltic region with fully automated production processes to deliver high-quality Baltic Birch Veneers that are in accordance with GOST Standard. We use a special process for log conditioning before the peeling that results in consistent thickness and smooth veneer with uniform color.
Our Baltic Birch Veneers have a consistent light colour and smooth texture that speak about its rich quality. We supply Baltic Birch veneers for plywood, furniture, doors, cable reels, etc. Based on customer requirements, these can be supplied in different grades and size specifications.
2600 mm x 1300 mm
1600 mm x 1600 mm
1300 mm x 1300 mm

Long grain and short grain
Customised specifications are available on request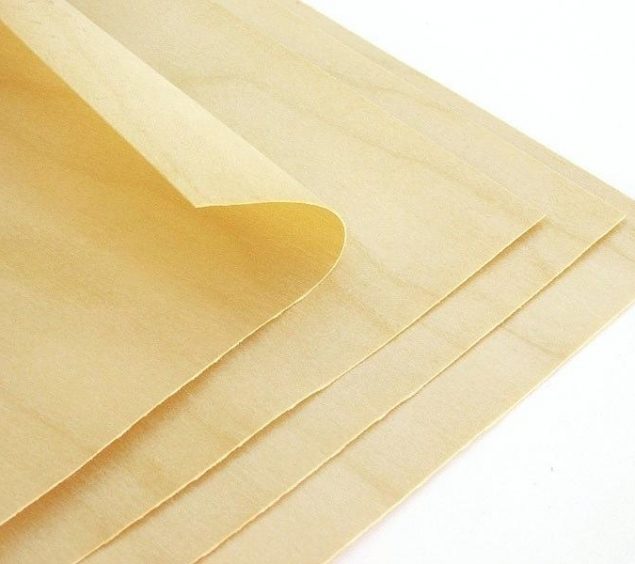 We export the best quality Okoume veneer that is manufactured in Gabon using the most advanced European Technologies.
Since Okoume Wood Veneer is water resistant, it is widely used as marine plywood. We supply Okoume face veneer that has rich red colour giving it an edge over the other faces in the market.
2600 mm x 1300 mm
1600 mm x 1600 mm
1300 mm x 1300 mm
Customised specifications are available on request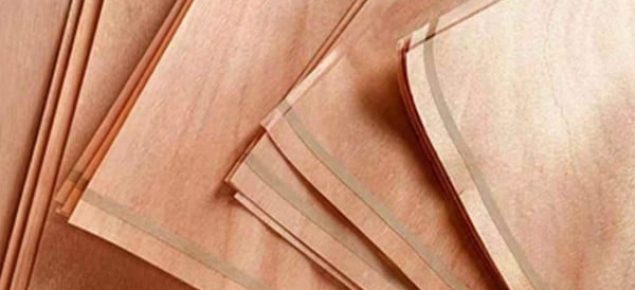 Eucalyptus and Pine Veneer 
Eucalyptus veneer is known as an exotic veneer due to its special shimmering effect in its grain. It has a glossy and smooth surface that enhances home interiors. It is available in different colours based on its type.
We supply Eucalyptus and Pine wood veneer for plywood from Brazil and Thailand for core as well as face. 
2600 mm x 1300 mm
1600 mm x 1600 mm
1300 mm x 1300 mm
Customised specifications are available on request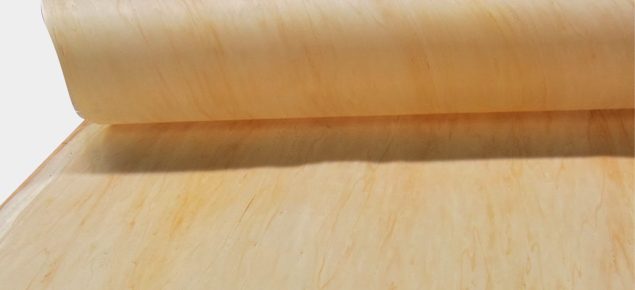 We also manufacture and supply Keuring Veneer from Indonesia. Keuring face veneer is commonly used for plywood production as surface veneer, and has many applications like stairs, flooring, paneling, etc. It is moderately durable to dry wood borers and fungi.
2600 mm x 1300 mm
1600 mm x 1600 mm
1300 mm x 1300 mm
Customised specifications are available on request